The aviation industry has been coping with unprecedented conditions of uncertainty as passengers want to postpone or cancel flights that they may have booked months ago or to get refunds.  Airlines are keeping most of their aircraft on the ground and many large airlines have significantly reduced their capacity but still continue to run some "ghost flights" even if there is not a single passenger onboard.  Employees have been instructed to take compulsory unpaid leave.  Some countries have partially or fully closed their doors to commercial flights.  There's been record-breaking losses in the stock market across the globe and the value of airlines have taken a nosedive.  Overall, the airline industry's mission to connect world economies has now become secondary to the primary struggle to survive.
The Coronavirus (COVID-19) outbreak first occurred in Wuhan, China in December 2019 and has been detected in over 150 countries so far and has now been declared a pandemic by the World Health Organization (WHO). With an official announcement by the WHO stating that the rate of the spread of the outbreak was out of control, the global aviation industry, which has been facing various challenges for some time, has been immediately and much more affected by this situation. The virus, which spreads quickly with no near-term predictions on when it truly it will be under control, has rattled the aviation industry down to its core.
January 2020 data show that flight traffic had the lowest monthly increase in the last decade. Moreover, restrictions on air travel started only after 23 January 2020. The traffic figures recorded in January are thought to be just the tip of the iceberg. The outbreak will seriously test the resilience of the global aviation industry, and this is just the beginning. By the end of 2020, it is estimated that the number of passengers traveling by air will drop for the first time since 2009.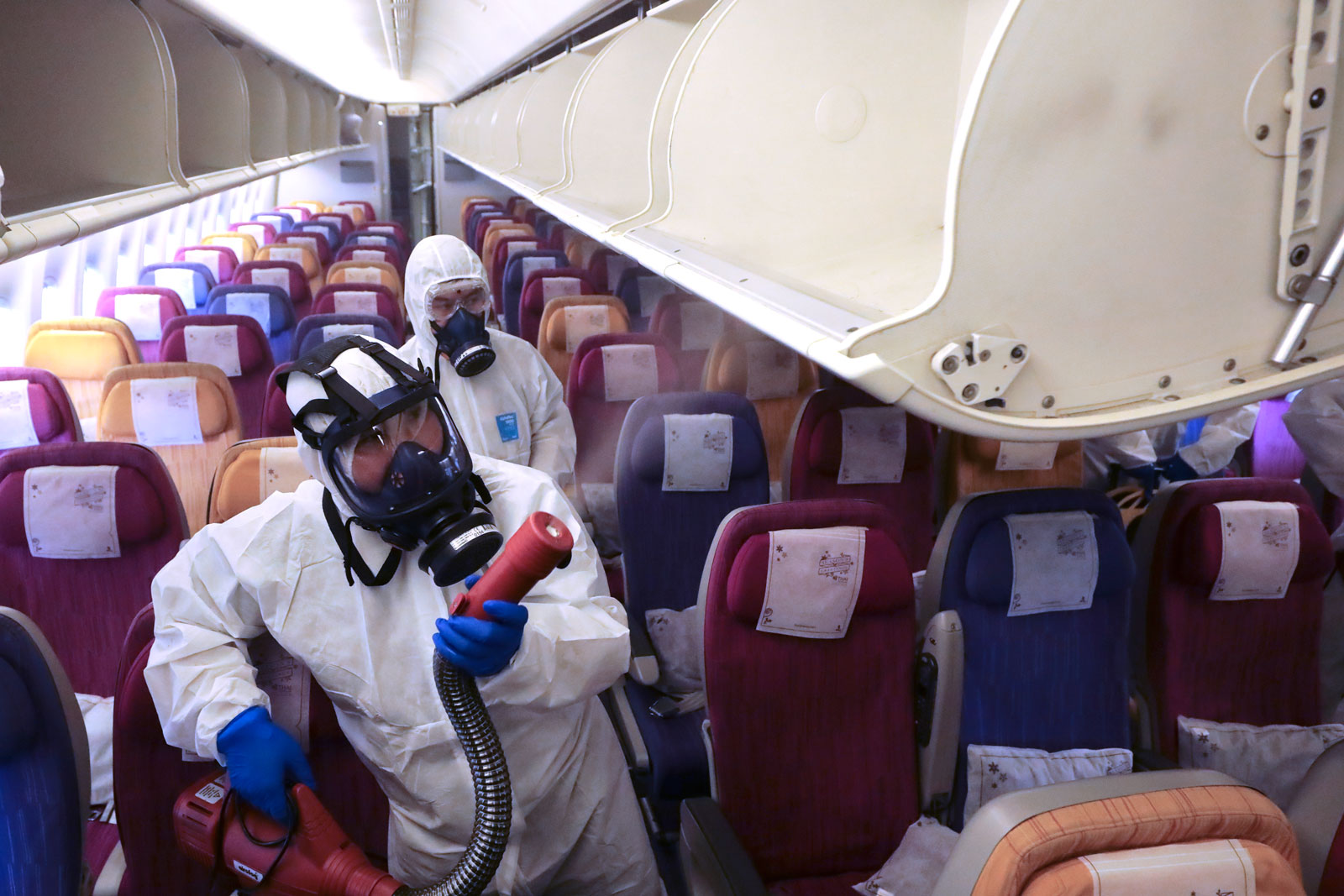 Loss of the Industry Could Be US$ 113 Billion!
The International Air Transport Association (IATA) declared on February 10th that the then 'epidemic', now pandemic, could cost the aviation industry more than US$ 29 billion globally, and the bulk of that would be borne by carriers registered in China, with losses amounting to an estimated US$12.8 billion.
The IATA's first estimate was valid for a picture where the virus largely affected China (Asia-Pacific).  The IATA updated its estimate on March 2nd after the outbreak had spread to other markets, and announced that the aviation industry`s global revenue loss could reach US$ 113 billion in 2020 and the impact on cargo operations could not yet be fully estimated.
Airports Council International (ACI) also estimates that global passenger traffic volume will drop by at least 12% in the first quarter of the year compared to previous estimates. Considering that the Asia-Pacific region is the region that will be affected the most with a decrease of 24%, ACI highlights that European and Middle Eastern markets will also experience a significant decrease in passenger traffic.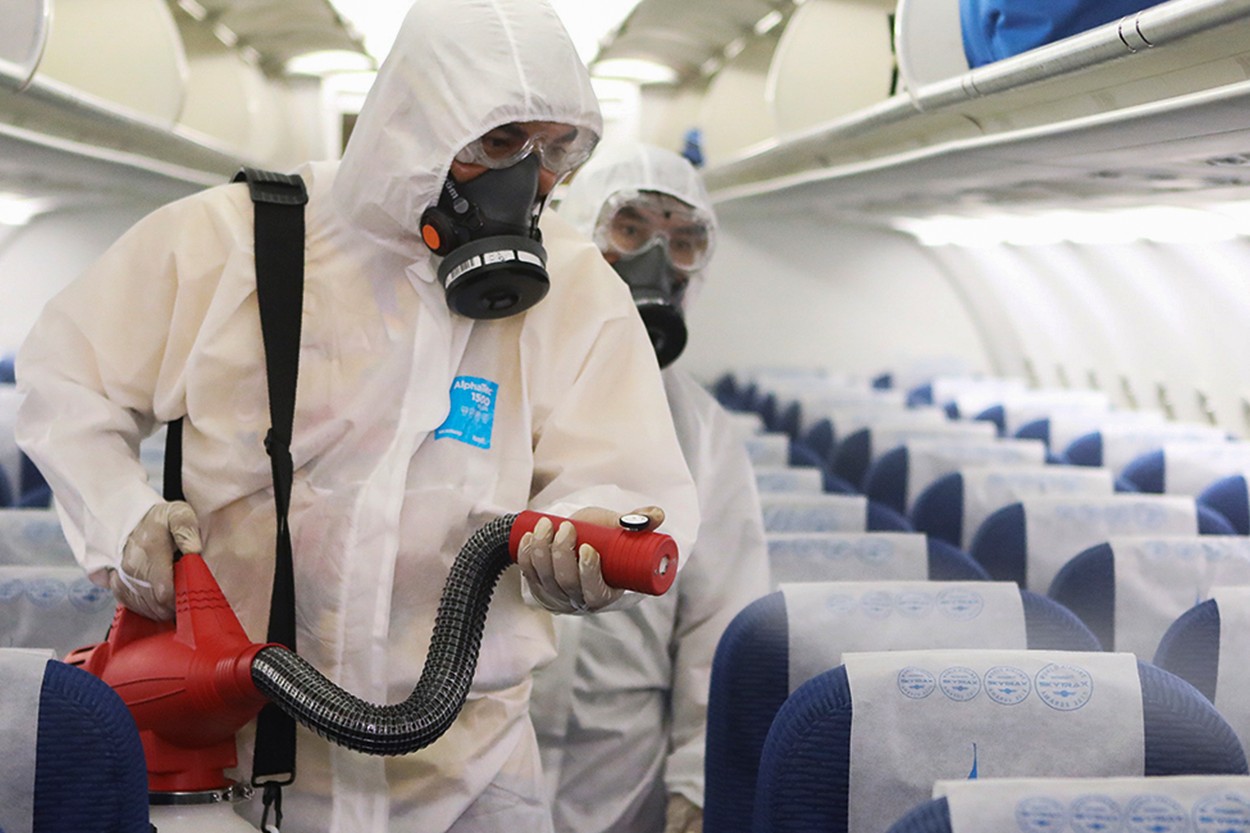 US bans all flights from Europe!
While the outbreak spread rapidly in Europe, especially in Italy and Spain, it raised anxiety within the US administration.  US President Trump said that they have implemented very strict measures, citing the increase in the number of cases in European Union countries due to the fact that they were late in implementing outbreak response measures.
Travel between 26 European countries and the US has been suspended for 30 days. The US President`s statement came after the WHO's official declaration of a global pandemic.
Within the scope of this restriction which entered into force on Friday, March 13th at 23:59pm, flights to the US from 26 European countries (Austria, Belgium, Czech Republic, Denmark, Estonia, Finland, France, Germany, Greece, Hungary, Iceland, Italy, Latvia, Liechtenstein, Lithuania, Luxembourg, Malta, Netherlands, Norway, Poland, Portugal, Slovakia, Slovenia, Spain, Sweden and Switzerland) were suspended. The UK and Turkey were excluded from the travel ban. In addition, cargo flights are exempt from the European ban.
After the decision, European airline companies became anxious and very concerned.  Many airlines acquired most of their financial strength with flights to and from the US, and as of the day of the outbreak coupled with Trump's decision, a catastrophe had spawned.  Airlines made official applications to their governments to cover the losses they would incur, saying they were expecting substantial subsidies. The formula to be applied is a matter of curiosity. It is believed that the process will lead to new bankruptcies in Europe. According to those in-the-know, a large airline in Europe has filed for bankruptcy but it has not yet been disclosed. Predictions focus on Alitalia or Norwegian.

Trump's Ban Changed the Record for the Longest Flight!
Trump`s decision to ban flights from the European Union to the USA for 30 days due to the coronavirus caused the world`s longest flight record to change.
Air Tahiti Nui operated flights between Papeete, the capital of French Polynesia and Paris, with a San Francisco transfer until last week. After the ban, the decision was made on March 15th to make the flight non-stop. The 15,715 km flight was carried out with a Boeing 787-9 Dreamliner aircraft and took 16 hours and 20 minutes. The world`s longest commercial flight record was broken on this flight. Moreover, since the departure and arrival points are French land, this is technically accepted as a domestic flight.
The maximum range of the Boeing 787-9 Dreamliner aircraft is 13,950 km. During this record flight, the plane was below full load and passenger capacity. In addition, the dominant winds blowing in the east helped the flight to be completed successfully. Therefore, it is not possible to make the return of flight with the Dreamliner.
The current longest commercial flight in the world was the distance flown between Singapore and Newark, which I have had the chance to experience.  This distance record has now been improved by 321 km.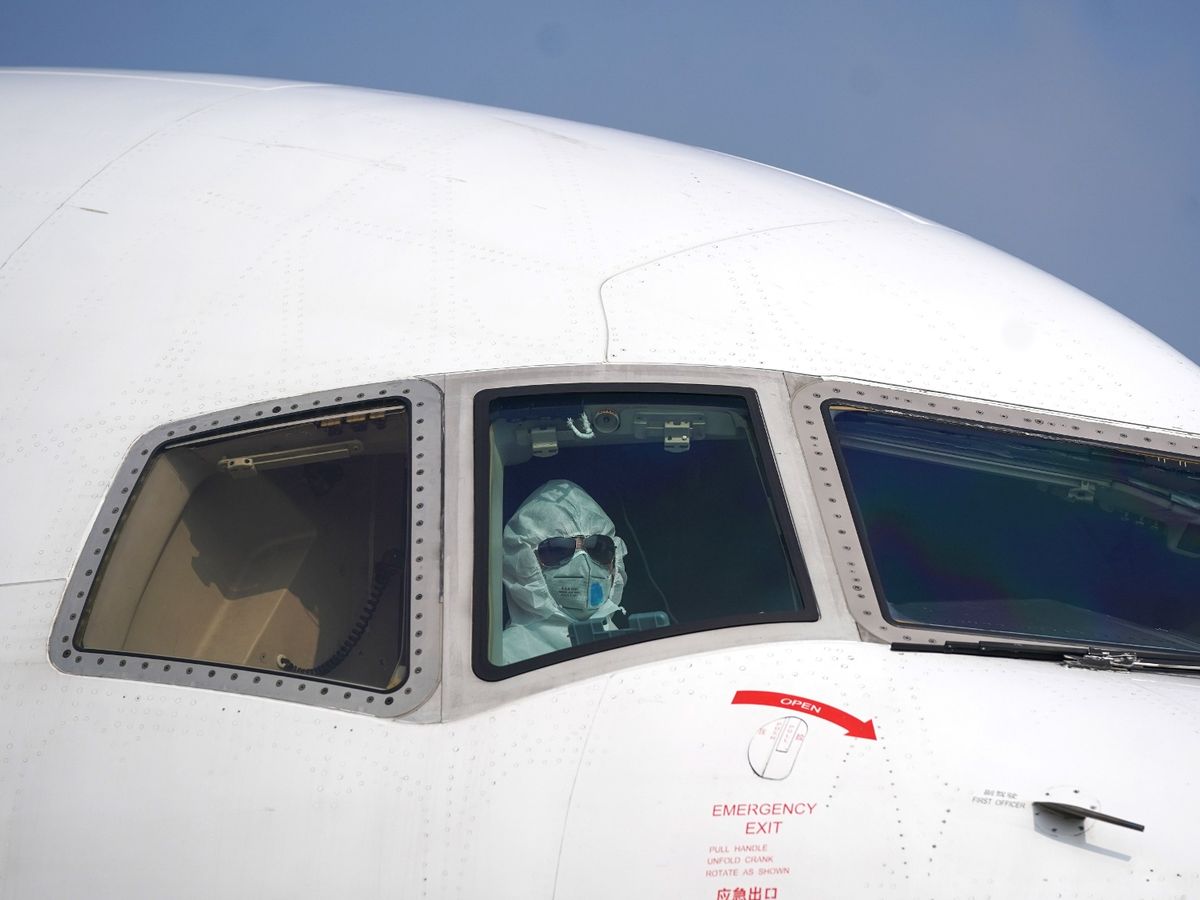 The countries closes its airspace to flights!
As of March 13, 2020, 23:59pm, Kuwait and as of March 15th, Qatar suspended all commercial flights until further notice. Only flights carrying Kuwaiti nationals and their "first-degree relatives" would be allowed. The decision does not include cargo flights, but it will affect the country`s flag carrier airline Kuwait Airways and low-cost airline Jazeera Airways.
In addition, Slovakia also closed its doors to all international commercial passenger flights.  Also, whoever enters Israel and Saudi Arabia will be placed into 14-day quarantine, regardless of the country of origin.
Lithuania also stopped all commercial passengers coming from abroad until April 14, 2020. The same decision is expected to be adopted by Latvia and Estonia soon.
The airlines of many countries, including Turkey, halted flights to Italy where the outbreak is most intense. It was decided upon to temporarily close Leonardo da Vinci Airport (Fiumicino) Airport Terminal 1 in the capital city of Rome. The entire operation will be carried out from Terminal 3 with all check-in and security procedures. Ciampino, the other airport of the city used by low-cost airlines such as Easyjet and Ryanair, was completely closed to all flights. All international flights at Milan Malpensa Airport were also suspended.
Spain declared a state of emergency and banned all flight traffic. Turkish Republic of Northern Cyprus banned entry and exit to/from the country, including Turkey. Latvia, Morocco, Jordan, Saudi Arabia, Poland, Djibouti, Chile and Egypt closed their doors to all international flights. Qatar also closed Doha Airport to all international flights. Cargo flights and transit flights will be excluded from this ban. Montenegro, the only country in Europe that has no confirmed case, also banned international flights. India banned all flights from European Union countries, UK and Turkey. Passengers from Kuwait, Qatar, Oman and the UAE are also placed into 14-day quarantine.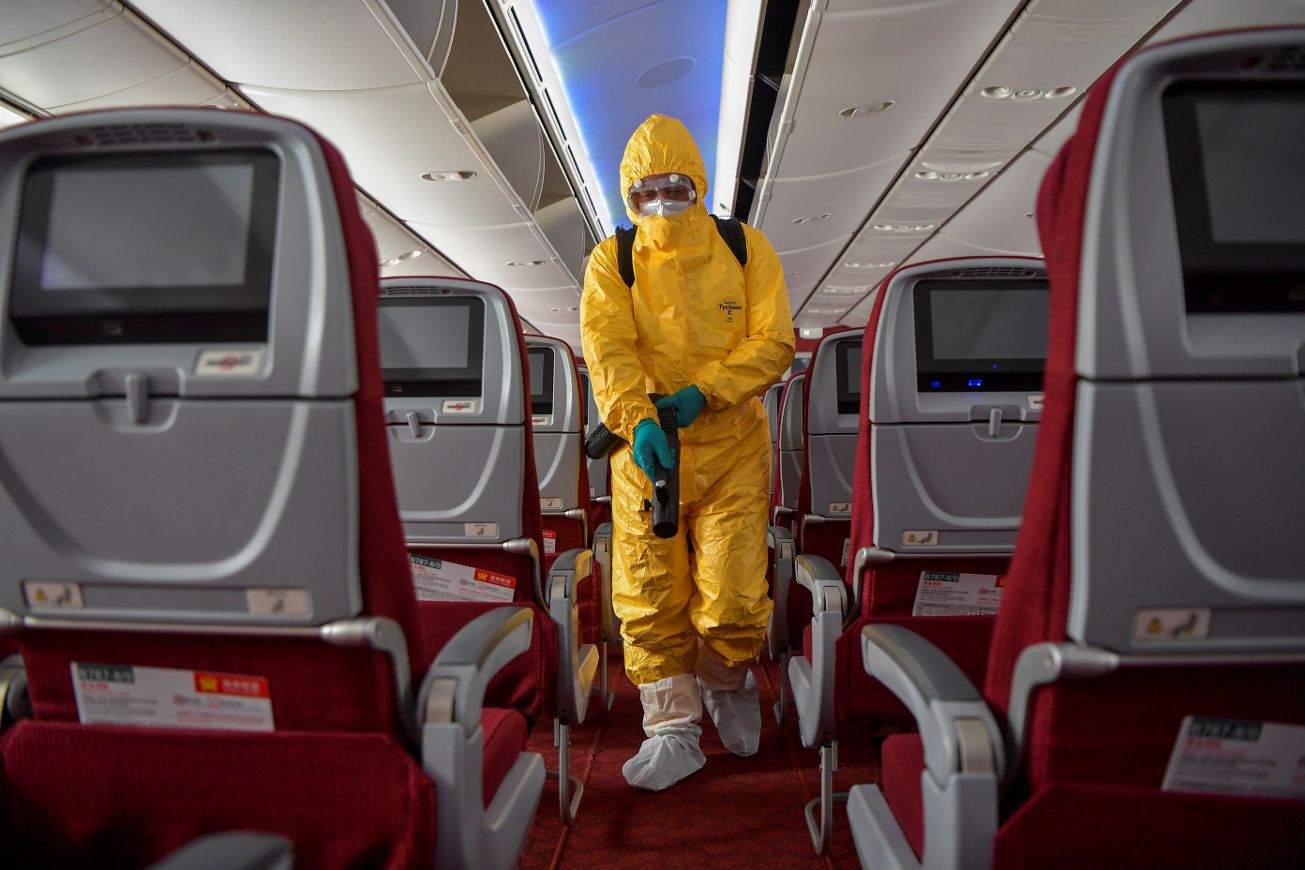 Aircraft being grounded, leased aircraft being returned!
Airlines across the world are reducing or suspending their flights to minimize losses due to low demand. Australian Qantas announced that it plans to reduce its flights by nearly 25% by June and to ground eight of its Airbus A380 superjumbo aircraft by mid-September.
German flagship carrier Lufthansa grounded at least 150 aircraft and reduced flight operations by 50%. 14 Airbus A380s in the fleet are amongst those grounded. The company management applied for Kurzarbeit, which involves the government offsetting wages lost when companies are forced to temporarily halt activities.
One of the countries most affected by the outbreak has been South Korea. Korean Air, the national airline of South Korea, one of the top 5 countries where all airlines have stopped their flights completely (others are China, Italy, Iran and Iraq), grounded 90 aircraft in its fleet, including 10 Airbus A380s. Korean Air expects that the flights will become normalized soon. If the situation persists for a longer period, the company`s senior management is concerned that they may reach the threshold where the airline cannot guarantee its survival. The airline runs its cargo operations with passenger aircraft to diversify cargo routes and reduce aircraft parking fees.
China Southern Airlines has also grounded all A380s in its fleet.
Hong Kong Cathay Pacific Group grounded 120 aircraft in their fleets and canceled 75% of their flight operations. 25,000 of 33,000 personnel were asked to take unpaid leave between March 1st and June 30th. During the SARS crisis in 2003, 22 of the 80 aircraft in the fleet were grounded and 45% of the flights were canceled. The group also decided to close the cabin crew base in Vancouver, Canada, and this means that a total of 147 people may become unemployed.
United canceled 20% of its international flights and 10% of its domestic flights. Upon a decision recently taken, Delta, one of the three giant airlines in the US, has grounded 300 aircraft and canceled 40% of its flights. The company has applied for state-aid.
LATAM Airlines Group announced a 30% reduction in international flights due to lowered demand and travel restrictions.
Following the US decision to ban flights from EU countries, Norwegian decided to ground 40% of its long-haul fleet and cancel 4,000 flights by the end of May. This corresponds to 25% of all flights. In consequence of the further developments, the scope of the cancellations was extended and 85% of all flights were suspended. 7,300 employees were asked to take unpaid leave.
The cost of reducing and stopping flights is estimated to be around US$ 100-120 million monthly.
LOT Polish Airlines, the national airline of Poland, announced in January that it will buy Condor Airlines prior to the outbreak spread in Europe. However, it is said that the outbreak will also negatively affect this acquisition and that the Polish Airline will withdraw from this process. The parties will come together for the last time and announce the final decision.
Airlines are taking additional supportive decisions other than canceling flights and grounding aircraft to proceed with less damage. For example, they are returning leased aircraft in their fleet even while the lease period still continues. In addition, projects for fleet renewal and aircraft retirement, which are planned to be realized in the long term, are being brought forward. For example, American Airlines will retire 16 Boeing 767s in its fleet by the end of May and 34 Boeing 757s in the fleet will be retired by the end of the 2021 summer season.
The Dutch national airline KLM has also decided to retire 7 Boeing 747-400s remaining in its fleet by the end of March due to the drop-in demands and revenue.
Irish-based budget airline Ryanair has decided to ground the majority of the 450 Boeing 737-800 aircraft in its fleet and largely suspend their flights.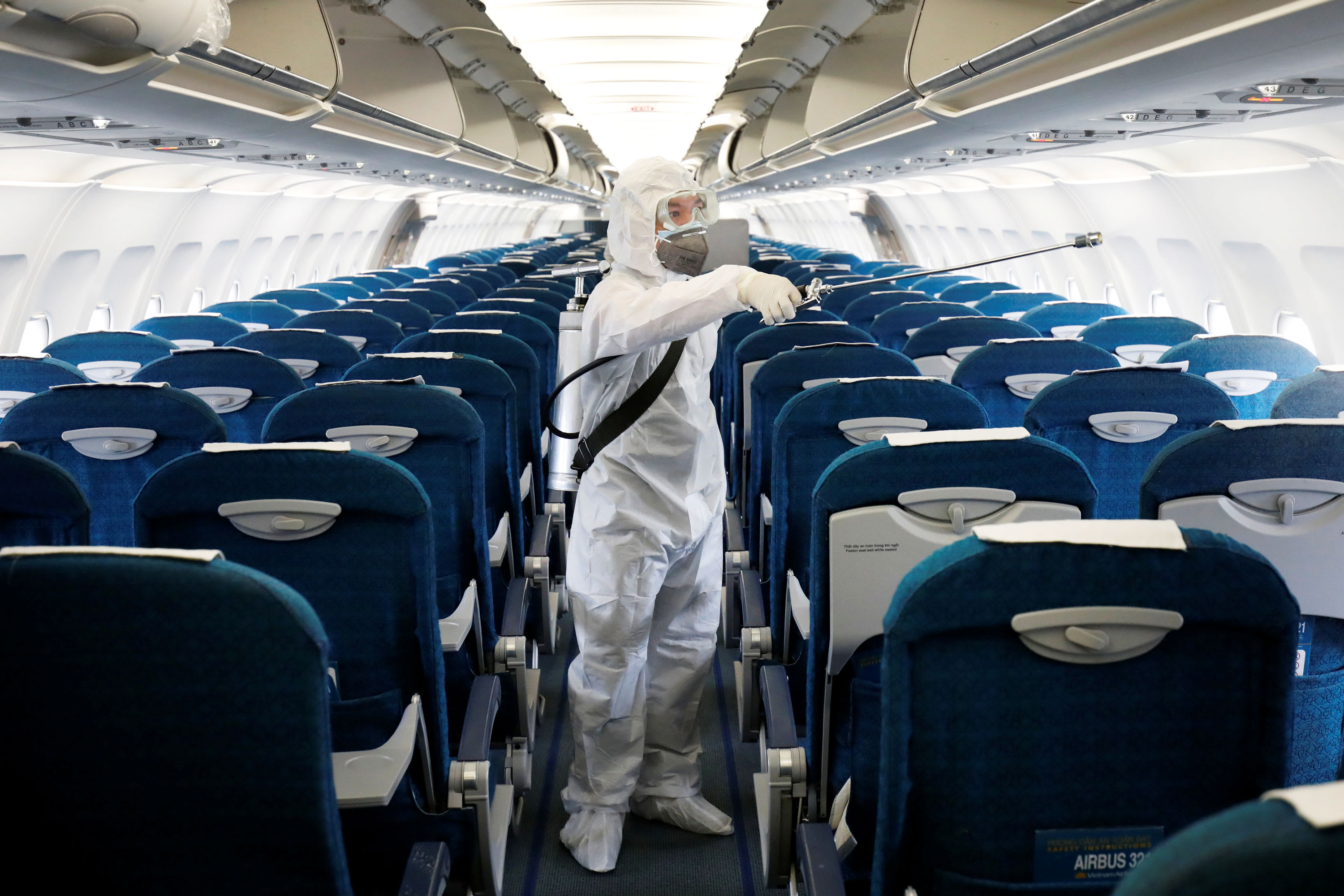 British-based low-cost airline easyJet has also decided to ground almost all aircraft in its fleet.
The three global alliances - StarAlliance, SkyTeam and OneWorld – jointly called for government aid to support this extraordinary situation.
Air France-KLM Group has decided to reduce flight operations by 70-90% and ground all Boeing 747 and Airbus A380 aircraft in the fleet.
Scandinavian Airlines (SAS) has decided to suspend all its flights.
Poland`s national flag carrier airline LOT Polish, which flies to more than 120 destinations worldwide has suspended all its flights for 10 days.
SalamAir, Oman`s only low-cost airline, has stopped all international flights.
Austrian Airlines has suspended all regular flight operations.
IAG, the parent company of British Airways, Iberia, LEVEL, Aer Lingus and Vueling, has cut its total capacity by 75%. While many planes were grounded, employees were asked to take unpaid leave. Willie Walsh, CEO of the Group, has postponed his planned retirement.
Virgin Atlantic reduced its flight operations by 80% and grounded most of the aircraft in the fleet.  A 20% reduction was made in next year`s flight plans.
American Airlines suspended nearly all long-haul international flights after Trump`s flight ban decision.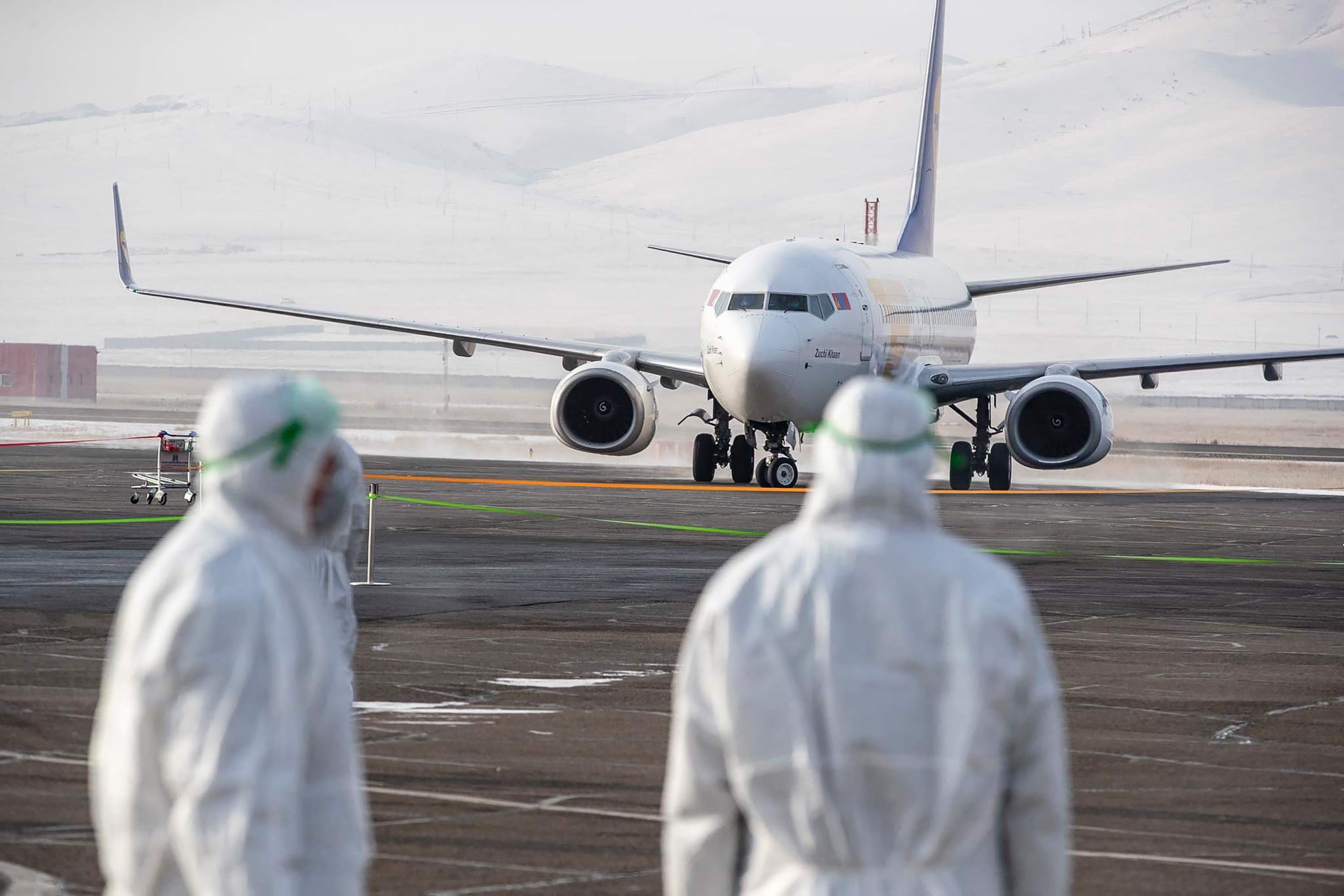 The first victim of the outbreak is Flybe
For giant global airlines with sound financial standing, reducing capacity and grounding aircraft is a strategy used in order to cope with such a crucial crisis. However, this and other similar crises will not hesitate to polish off airlines with vulnerabilities.
Founded in 1979, the UK-based and Europe`s largest independent regional airline, Flybe canceled all its flights and filed for bankruptcy. The airline, which has been striving to overcome its financial problems for a long time, was faced with a dramatic end after the UK government refused to lend £ 100 million.
The airline, which was unable to overcome funding challenges, became the first airline to terminate operations as a result of the severe impact of the COVID-19 outbreak, which also continues to affect  the entire world.
Ticket prices fall under US$ 10
The outbreak has sabotaged international flights globally, while urging airline companies to promote domestic flights.
Airline companies cancelled flights to many countries, especially China, Italy and South Korea, where the most cases have been seen, while local airline companies have been promoting various campaigns by lowering airline ticket prices in order to increase the number of customers. The downward trend of oil prices also lies as a reinforcing effect in the background of these campaigns.
Chinese airlines, which lost about US $ 1.5 billion in February, increased 3 million seats in domestic flights to reduce losses to some extent. Airlines have also been selling tickets with prices starting around US$ 10 for almost all destinations.
The airlines in the US slashed prices with high discounts on domestic flights. Flight tickets fell by an average of 14% between March 4th and 7th.
Since the beginning of the year, travel demand from the US to Asia decreased by 23%, to Europe by 5.8%, while domestic travel increased by 6.5%. The increase was 1.3% during the same period of the previous year.
Business travel has almost come to a halt, as companies warn their employees to work from home and impose travel restrictions, and as a result airline companies have had to offer significant discounts.
In the event that the crisis deepens further, and with the drop-in oil prices that began with the clash between Saudi Arabia and Russia, we may see a further decline in airline ticket prices.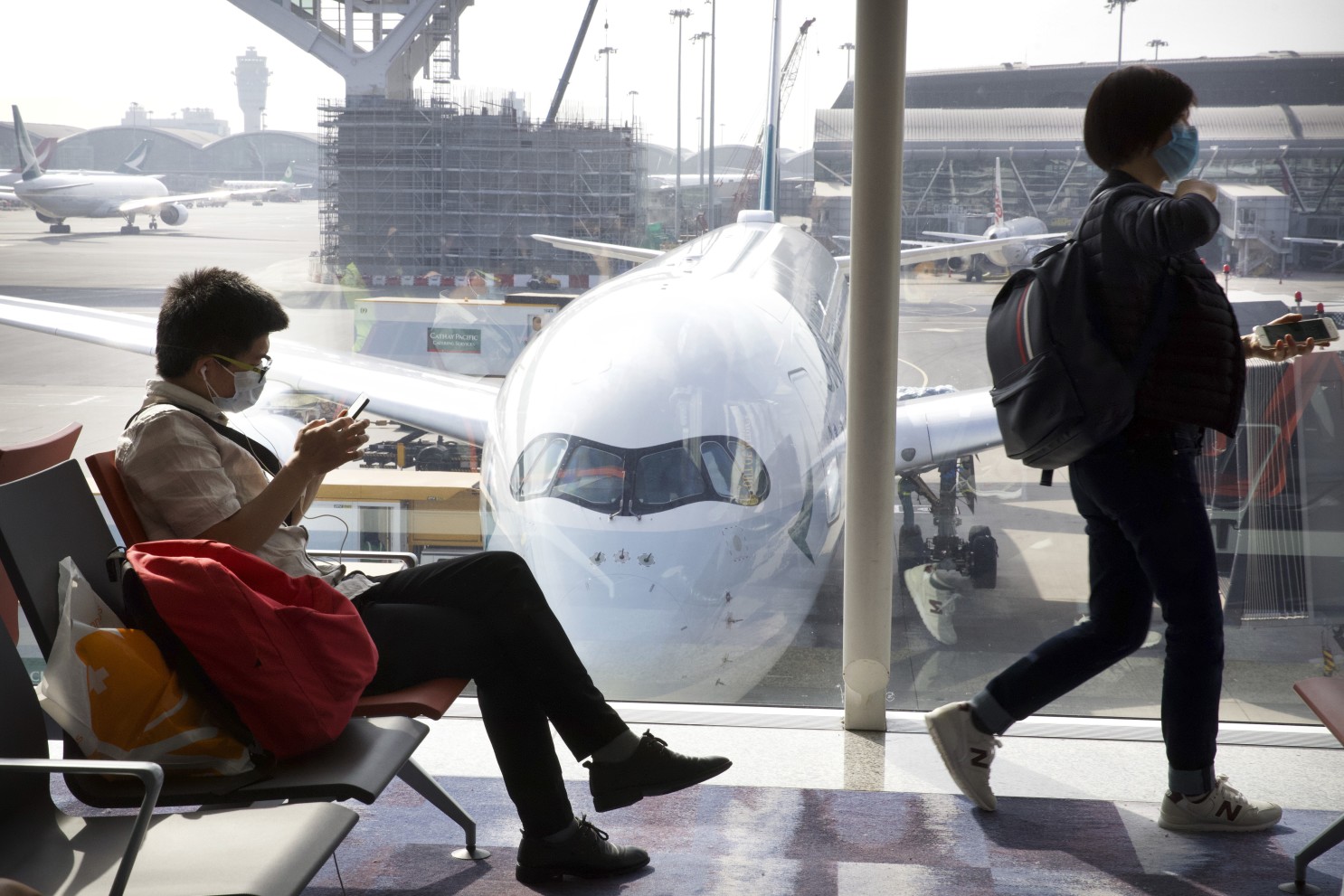 Financial incentive decision from the Chinese government to airlines
The Chinese Ministry of Finance and the Civil Aviation Administration of China (CAAC) have taken action to provide financial support to airlines that have suffered greatly because of the COVID-19 outbreak affecting the entire world. Direct cash incentives will be applied until June 30, 2020 in order to enable domestic and foreign airlines to continue their operations to or from China.
The amount of incentives to be given to airlines that do not halt or have resumed their international flights to China during the epidemic was as follows: 0.0176 yuan per seat kilometer for the co-operated air routes, and 0.0528 yuan per seat kilometer if the route is covered by a sole airline.
Rules for stopping ghost flights are loosened
With the Coronavirus/COVID-19 outbreak that has paralyzed and brought air traffic to a halt all over the world, a new concept has emerged: "Ghost Flight".
In order not to lose slots on certain routes, the flights of airline companies that do not have even a single passenger onboard are called ghost flights. Airlines face the risk of losing their `slots` at airports if they fail to perform their operations, adhering to 80% of the scheduled and determined flight schedules within a flight year.
One of the most noteworthy examples was the British Airways flight between London and Cardiff in the past few days, which had no passengers. As the airline did not want to risk losing the slot worth nearly £ 2 million at Heathrow Airport, it conducted the flight, albeit empty!
The European Commission and the Federal Aviation Administration (FAA) decided to waive rules that led airlines to make `ghost flights` in order to ease the impact of the outbreak on the economy. European Commission President Ursula von der Leyen announced that the rule described as `use it or lose it` will be temporarily waived. Airlines felt relieved on this decision. Flight rules were previously suspended during the September 11 attacks, the SARS outbreak and the 2008 financial crisis. Underneath the `use it or lose it` rule, there lies a fairness objective which provides a chance for relatively smaller airlines to have equal operating conditions when operating alongside major airlines at the most demanded giant airports.
What is the latest status in Turkey?
The Turkish aviation industry has also suffered greatly from the devastating effect of the outbreak. While the seat occupancy rates are sharply dropping, airlines are allowing passengers to change and cancel their tickets for free. On the other hand, they are trying to improve the financial figures even a little by organizing campaigns with various discounts. In addition, they intend to create the perception that both their aircraft and the idea of air travel are secure and safe, by presenting their disinfection procedures applied to their aircraft through written and visual media. Additionally, Turkish Airlines decided to stop providing newspapers and magazines on the aircraft.
Turkish Airlines has grounded most of its wide-body aircraft and is trying to perform flights with narrow-body aircraft (if possible) due to the drop-in demand. Daily air traffic at Istanbul Airport decreased from an average of 1,200 to 725 as of March 13. The average number of daily flights at Sabiha Gökçen Airport was 650 before the outbreak and was 571 on March 12.
From a financial point of view, we cannot say that our airlines are doing well. The shares of Turkish Airlines, which closed at 14.84 on the first trading day of 2020, closed at 8.93 on March 12; Pegasus Airlines shares, which were 86.00 on January 2, were 37.26.
The Airbus A330 of Turkish Airlines, which flew to Istanbul from Tehran on February 25, bringing Turkish citizens living in Iran back into the country, returned from Adapazarı to Ankara Esenboğa Airport. Due to the suspicion of a virus in one of the passengers all 132 passengers were placed under quarantine.
A French passenger onboard the Boeing 787 Istanbul-Singapore Turkish Airlines flight number TK54 on March 3rd tested positive for COVID-19. The aircraft was quarantined while the passenger was taken to the hospital. The return flight was canceled. The aircraft returned to Istanbul empty, with 3 pilots and 11 cabin crew members. The flight crew was placed in 14-day home quarantine.
Due to the suspicion of COVID-19 in one of the passengers on Turkish Airlines' Madrid-Istanbul flight numbered TK1860 on 5 March, the 14 flight crew members were placed in home quarantine.
In addition to the suspension of flights to/from China as of February 3, 2020, flights to/from Iran on February 24 and South Korea, Iraq and Italy on March 1 were suspended. Following the spread of virus in mainland Europe, Minister of Transportation and Infrastructure Cahit Turhan, at a press conference on March 13, made a public statement that all flights to a total of 9 more European countries were also suspended. Minister Turhan announced that flights to Germany, France, Spain, Norway, Denmark, Belgium, Austria, Sweden and the Netherlands were suspended until April 17 beginning from March 14, 2020, 08:00am. It was also stated that this period could be extended or brought forward.
On March 16, flights to Switzerland, Ireland, Saudi Arabia, Egypt and the United Arab Emirates were also suspended.
Providing catering services for Turkish Airlines flights, DO&CO laid off 700 personnel, giving the reason to be the decline in passenger demand due to the pandemic.
Following Russia`s decision to suspend international flights, no international flight destination has been left for Pegasus Airlines.
Another Turkish company, Corendon, has decided to stop its flights until April 17.
Turkish Airlines has announced that no new courses will be launched in the pilot training program until further notice. The ongoing process for the pilot candidates will continue. On the other hand, all aviation academies in Turkey have decided to ask their staff to take their annual leave; unpaid leave will be asked in the course of time.
On the verge of recession, share buyback process started
The dramatic plunge continues in world stock markets and it is said that some stock markets may crash. While the crisis deepens, economies are on the verge of a global recession and new bankruptcies are likely to occur in the aviation industry, which is already in crisis, with a domino effect. Estimates signal that the World GNP will decline by 0.5 to 1.5%.
The revenue loss anticipated in the aviation industry in Turkey is estimated to be US$ 100-120 million and this amount is expected to further increase with the persistence of the crisis. Losses are not limited to passenger transportation. Decrease in commercial activities also affects cargo airlines. As a result of a study conducted by the OECD on such negative developments, it has called on governments to delay tax debt payments and to provide liquidity to the markets.
On the other hand, after the sharp decline in the stock values of all companies operating in the aviation industry, it has been observed that the buyback process has started.
The Board of Directors of Turkish Airlines approved the `Share Buyback Program` on March 9, 2020 to ensure the regain of its own shares. Accordingly, up to TL 1 billion 500 million worth of shares will be repurchased.
TAV Airports also decided to buy back shares up to TL 200 million to demonstrate that they stand behind the company.
Are aircraft infected?
Airline companies claim that they are continually disinfecting their aircraft and 99.97% of all viruses have been neutralized through HEPA filters in ventilation systems. Therefore, they all agree that the risk of virus infection on the plane is much lower than in any other indoor environment.
However, the situation does not seem as innocent as the airlines claim! The humidity of the air we breathe in the aircraft is around 10%. This causes mucus in our throat and nose, which is our body`s first line of defense, to dry out. In a sense, our defense system becomes weakened in this type of environment. It creates an ideal breeding ground for microbes to take hold of our bodies and to spread.
Planes contain thousands of microbes not only because of the dry, unhealthy circulating air in the cabin, but also due to the surfaces such as tray tables and lavatory fixtures that we touch.
Researchers from Emory University, Georgia Institute of Technology and Boeing conducted 10 different test flights, ranging between 3.5 and 5 hours, to analyze the risks of infection that can be transmitted directly by droplets.
In this case study the risk of infection via passenger movement was tracked through an iPad app. The spread of viruses through a passenger in the cabin was simulated.
As a result, it turned out that there are two main factors influencing the risk of infection on the plane: How often passengers interact with each other and how often they leave their seats.
Analyzes showed that those who travel in the front and back seats of a diseased passenger on the plane are 80% more likely to become infected. Fortunately, the risk of infection for other passengers was observed to be only 3%.
The study also measured the possible effects of an infected flight attendant on board. The results were as predicted. It was seen that the presence of a sick flight attendant on board put many more passengers at risk, because the flight attendant continually moves on the aircraft and interacts with a lot of passengers.  The flight attendant was, so to speak, disseminating the disease.
Another remarkable result derived from the study was that people sitting in window seats and not leaving their seats during the flight were less at risk. Therefore, if you are going to travel by plane these days, perhaps the first thing you need to do to protect yourself against virus exposure is to take a window seat and complete the flight without leaving your seat if it is a short distance flight.
How to avoid a virus on onboard
Keep your hands away from your eyes, face, and don't touch surfaces that all passengers can touch. Try not to touch seat armrests, tray tables, in-flight entertainment system screens, remote controls, overhead cabinets, toilet doors, in other words, if possible, anything on the plane. If you are sitting next to a sick passenger, try not to position yourself face to face with them, disinfect your hands with wet wipes and special solutions as much as possible. Always wear a mask that covers your mouth and nose during the flight. Never turn off the ventilation above your seat. Gargle with special fluids to help kill germs and keep your throat moist, especially on long flights. To strengthen your immune system, start taking a standard multi-vitamin a few days before your flight. Keep away from the pillows and blankets distributed by the flight attendants and if necessary, bring your own from home in a protective bag. And most importantly, drink plenty of water to make sure you are hydrated throughout the flight in order to boost your immune system.